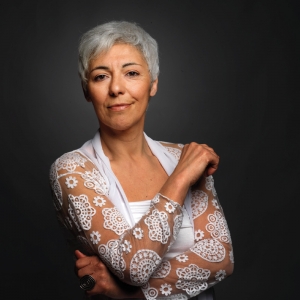 I was born in Italy, and became German by adoption. This melting pot of opposite cultures are at ease in me.
I teach Yoga and Pilates, I am a Shiatsu Practitioner and Theater Performer; these three apparently poles apart disciplines, make my vision of wellbeing as a whole, bringing me joy liveliness and enthusiasm. I offer the chance to practice an original path, in step with the needs of everyone who decides to rely on me.
Being connected to people is the core of every choice I make.